CONTACT
:
Patty Quinn McAuley
Office:
215-569-2224
Cell:
267-632-1245
pquinn@ccmg.com
Wealth Management Industry Leader to Drive Continued Success of Fast-Growing Asset Manager as Independent Board Member
Philadelphia, PA, September 19, 2018 — Clark Capital Management Group, an independent asset manager founded in 1986, announced today the appointment of Larry Roth to the Firm's Board of Directors.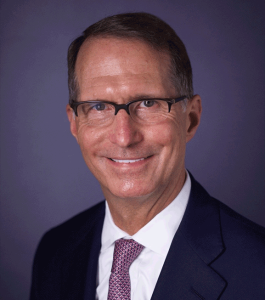 Mr. Roth is the former CEO of Cetera Financial Group and AIG Advisor Group (now known as "Advisor Group"), each one of the largest independent broker-dealer and corporate RIA firms in the country. He is currently the Managing Partner of RLR Strategic Partners, a growth strategy consultancy that is affiliated with Berkshire Capital, an investment bank focused on M&A transactions in the asset management and wealth management sectors. Mr. Roth has served on several boards of privately held and publicly traded organizations, including as Chairman of both the Financial Services Institute (FSI) and the Insured Retirement Institute (IRI).
"We're excited to have Larry join our Board of Directors," said Brendan Clark, Chief Executive Officer. "We believe his depth of experience in asset management, retail advisory, and strategic operations management will help us deliver sustainable and innovative growth as we look to take our business to the next level. Executive Chairman Harry Clark, the entire Board, and I look forward to having his unique industry perspective at Clark Capital."
Mr. Roth, who is an attorney and CPA, is a distinguished industry thought leader, having been recognized by multiple industry associations and media outlets for his contributions to the financial industry, including by Investment Advisor Magazine as one of the 25 most influential people in the sector.* He joins Clark Capital's Board of Directors to help the Firm grow its industry footprint, specifically across the independent retail wealth management space.
"It's an honor to be invited to join the Board of Clark Capital, an independent asset manager that I've long admired for the focus and discipline reflected in the strategies the Firm develops and aligns with investors and the financial professionals who serve them," said Larry Roth. "With the significant shakeout of third-party asset managers across the independent wealth management space over the last few years, there are unique opportunities for growth that are now available to high caliber providers of investment strategies and solutions such as Clark Capital. I'm excited to partner closely with my colleagues on the Firm's Board, as well as its management team, and help to launch a new stage of success for the Firm."
About Clark Capital Management Group
Clark Capital Management Group is an independent asset management firm providing institutional quality investment strategies to individual investors, corporations, foundations, and retirement plans. The Firm was founded in 1986 by Harry Clark, Executive Chairman, and has been entrusted with over $13.1 billion* in assets.
Our investment philosophy is driven by a single-minded focus: to add value for our collective clients. This focus enables us to seek superior risk-adjusted returns over full market cycles through a disciplined process focused on three principles: meaningful diversification, opportunistic asset allocation, and personalized risk management. It compels us to maintain a long-term perspective and provide innovative investment management strategies that enable advisors to deliver investment success to their clients. Portfolio Managers utilize both a relative strength, top down methodology and a fundamental, bottom-up methodology across fixed income, equity, alternative, and diversified asset allocation strategies.
For more information, visit ccmg.com and follow @ClarkCapital on Twitter.
*Investment Advisor's 2012 and 2013 most influential honorees were selected by the publication's editors for the impact they have had on investing, practice management, technology and the regulatory universe in which all advisors operate.
**As of July 31, 2018; includes assets under management and sub-advised assets
Clark Capital Management Group, Inc. is an investment adviser registered with the U.S. Securities and Exchange Commission. Registration does not imply a certain level of skill or training. More information about Clark Capital's investment advisory services can be found in its Form ADV Part 2, which is available upon request.
CCM-733